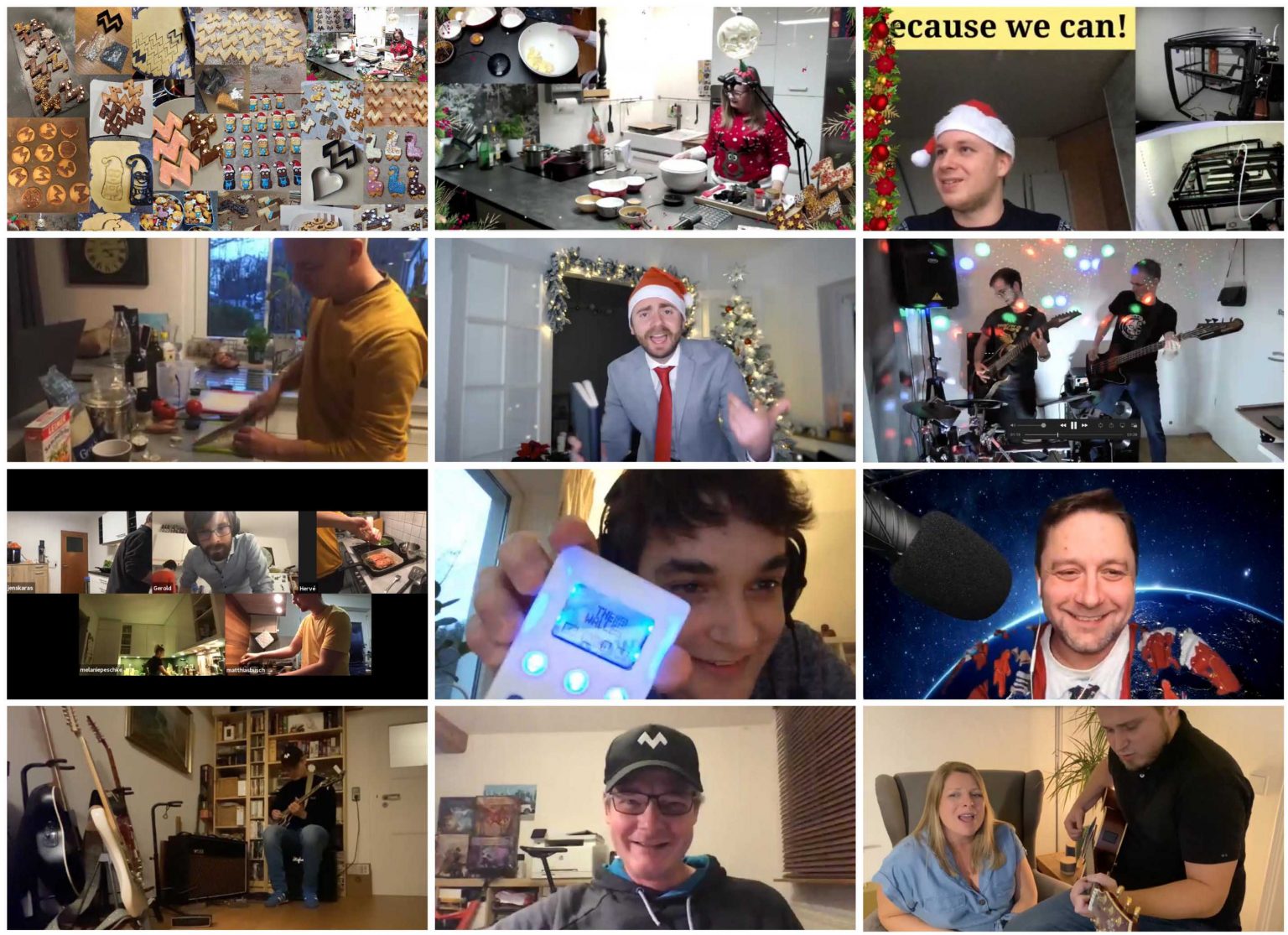 Webcam on: The Valtech Mobility Pop-up Christmas Market as an online conference
It goes without saying that we would have loved to all get together in person at our Christmas party, but as the saying goes: "You gotta do, what you gotta do!" and so we improvised – a completely digital Christmas party with fun and games, and delicacies from all four corners of the world.
In more than a dozen different slots not only mulled wine was being imbibed but also made – and Christmas cookies too ( using 3D printer cookie cutters): there was duck breast based on a French recipe and music covering all kinds of genres. Amazing how many hidden talents were there among us to shine and how pleasant everything felt. Even if we all hope to celebrate next year again in 3D.