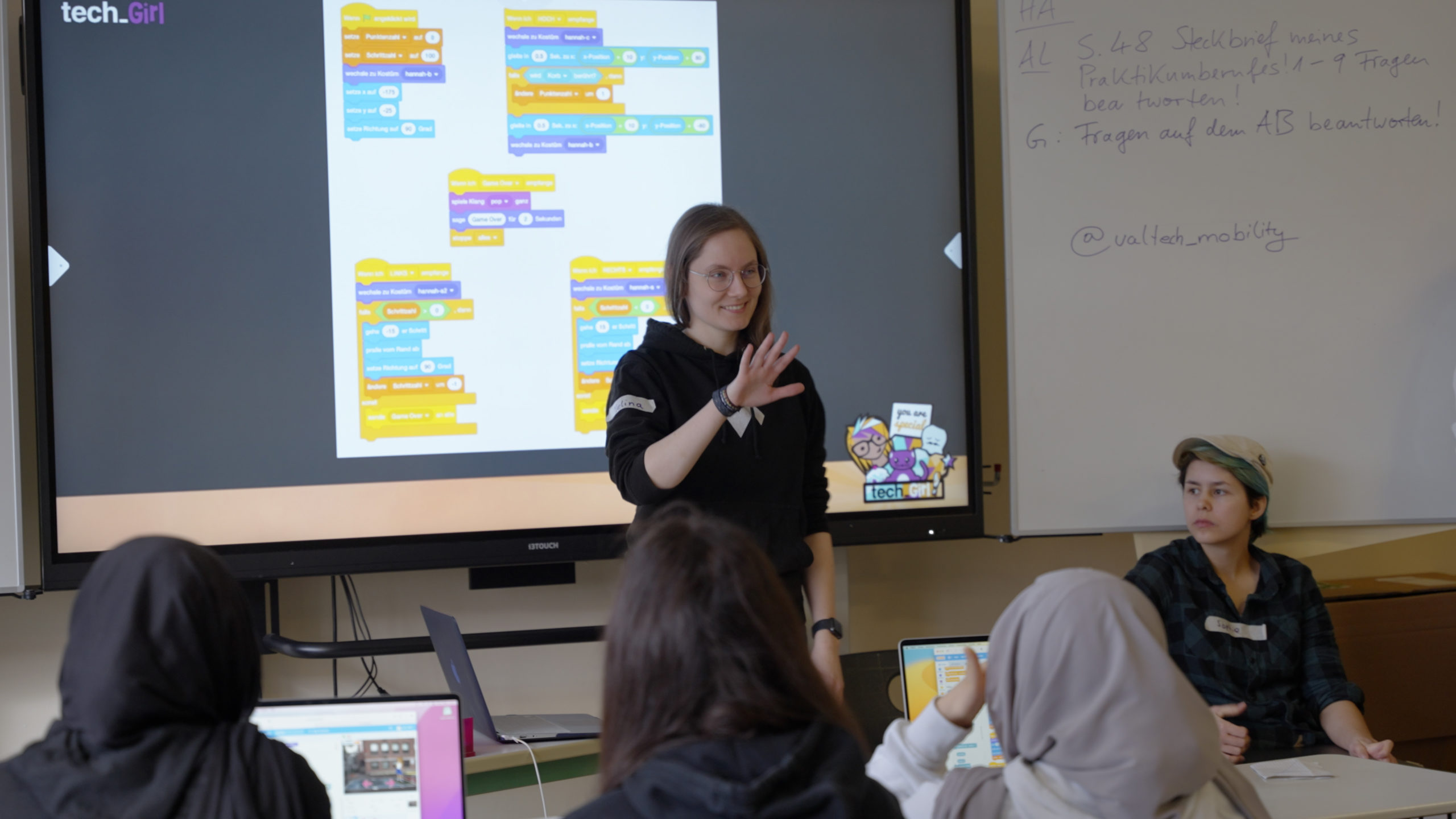 At the beginning of February, we visited a school in Dietzenbach near to Frankfurt to run the first Tech_Girl in 2023. 
Together with Valtech we are organizing these days to introduce girls to programming in a playful way at a young age. 
What we did: 
In groups of two, the girls were provided with laptops and then programmed a basketball game with scratch. In the second half, there was a short introduction to compilers and the students were able to try out and adapt a prescribed Snake game.  
We were straight away asked to run a second day, which would be easy due to the full waiting list.  
If your school is also interested in Tech_Girl, please contact us at 
[email protected]