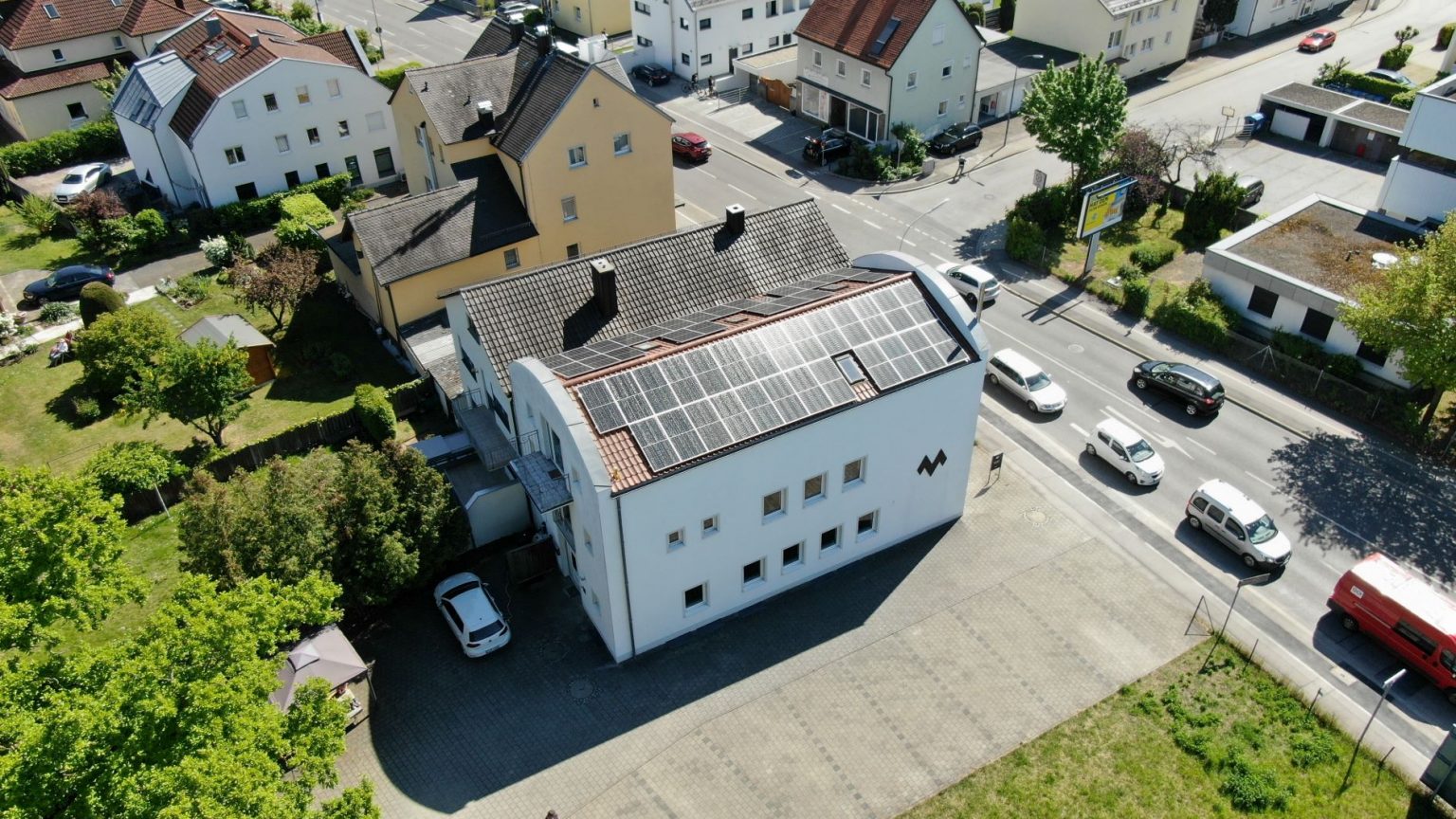 48 Solar panels, many meters of cable and an inverter: our Ingolstadt office now runs on green power during daylight hours. On its first day, the installation generated 120 kWh, which not only covers the power needs of the electric cars in our company fleet but also the daily energy consumption of our complete infrastructure almost three times over. And we are not talking about Arizona but Bavaria. It works, you see!
48 panels, each 400Wp = 19.2 kWp
SMA inverter 20kWp
Projected annually produced amount of electricity: approx. 16,500 – 17,500 kWh
Recommended reading on this topic: Our colleague Jens Wolf explains in this interview why combining electric mobility with photovoltaic technology is not only an option but a must for our future.