Authentication VW ID.3
e-mobility
Valtech Mobility has, among other things, developed the user authentication and authorization process for the fully electric VW ID.3.
This lean process guarantees a maximum of data security and allows the driver to use online services, driver management, geo-location or to check on their vehicle's status within a few minutes.
Authentication via QR Code
Entry of the VIN for authentication
Can be done in under 2 minutes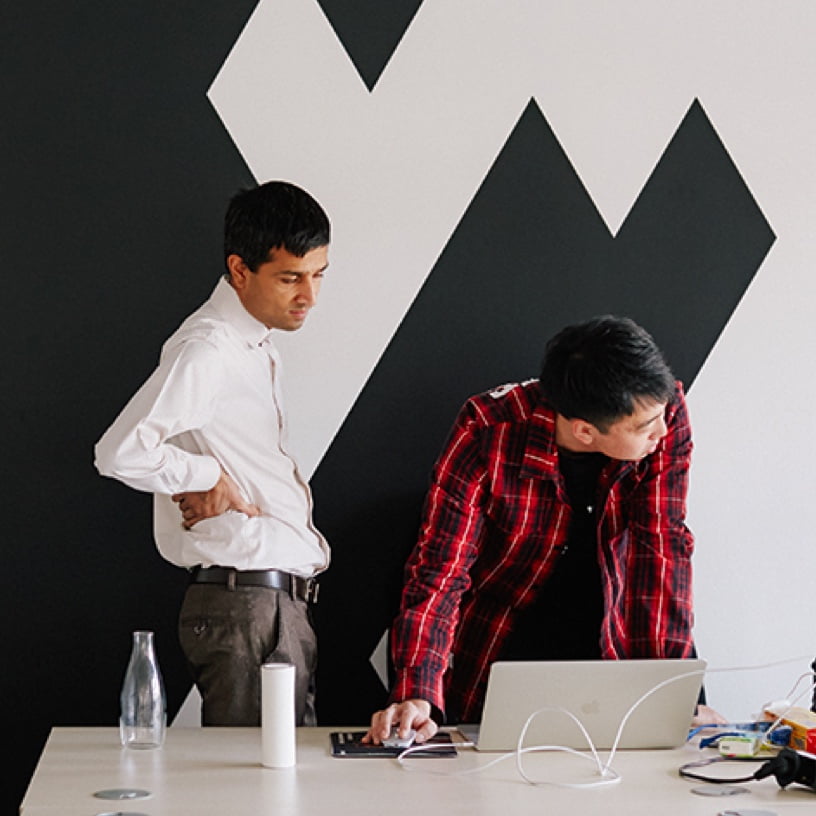 Valtech Mobility has developed the process for authentication and authorization of drivers.
The process, specifically designed for the ID.3, is initiated by simply entering the VIN number (vehicle identification number) in the "WeConnect" Companion App and subsequently scanning the QR Codes displayed on the HMI. The development was carried out in an agile and cross-functional collaboration with the VW Group.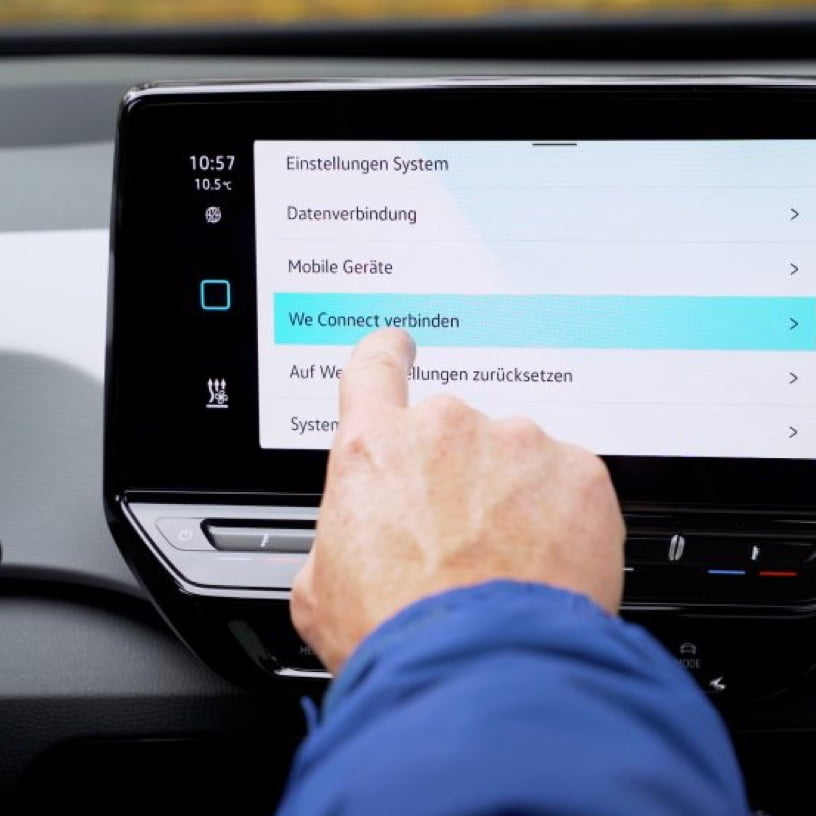 Lean process
ID.3 drivers only need a smartphone, their vehicle ID number, a  "WeConnect" user account, and an Internet connection. Super easy in-car set up.
Fast, simply, safe.
To complete the authorization process, the user (after entering the VIN in the WeConnect App) scans the personal QR Code that is displayed on the HMI screen of the ID.3.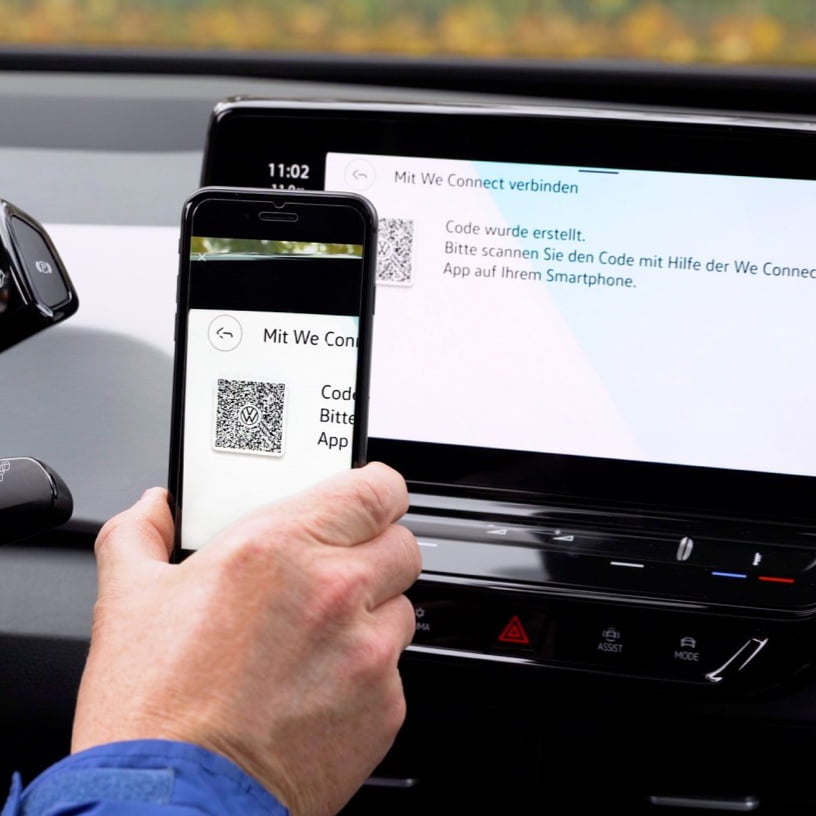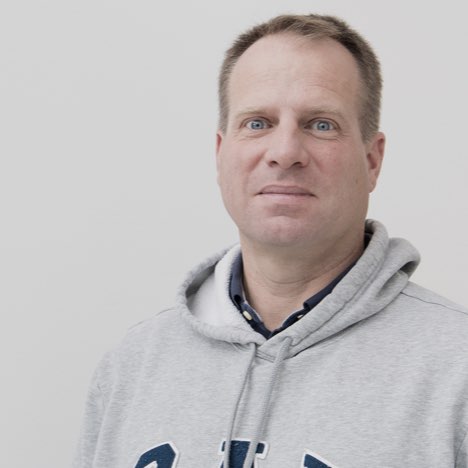 "The energy comes from the sun for free – and there's plenty of it."
In this interview, Jens Wolf explains why combining electric mobility with photovoltaic technology is not only an option but a must for our future.